SOMA Housing Co-Operative Ltd
It is SOMA's intention to establish a sustainable community which is made up of "social housing", where the tenants live in carbon friendly homes which they have at an affordable rent. The co-op intends to provide support structures that are required by the members needs and which are intended to enable a disabled person to live independently and thereby experience a healthier and more fulfilling life.
The country is in a "social housing" crisis and in Oxford the situation is particularly bad. Social Housing is in short supply and the cost of Renting Privately is higher than the Local Housing Authority can pay. The consequence is that Social Housing tenants who are working are still going into debt and local people being encouraged to leave the area in order to find social housing. Many people, including those who are disabled are disadvantaged and they often find themselves merely existing, trapped in unsuitable accomodation, on medication and totally dependent upon support from the State via Welfare Benefits or charity handouts.
SOMA wishes to change this deplorable situation by creating opportunities that are designed for and by SOMA members, which they have identified as pathways for personal development and which enable the possibility to aspire to something better, that encourages self confidence to see a personal projects grow. SOMA members intend to do this by facilitating people who have the interest and the potential to sustain the natural environment where they live and who wish to improve the local amenities for the local community.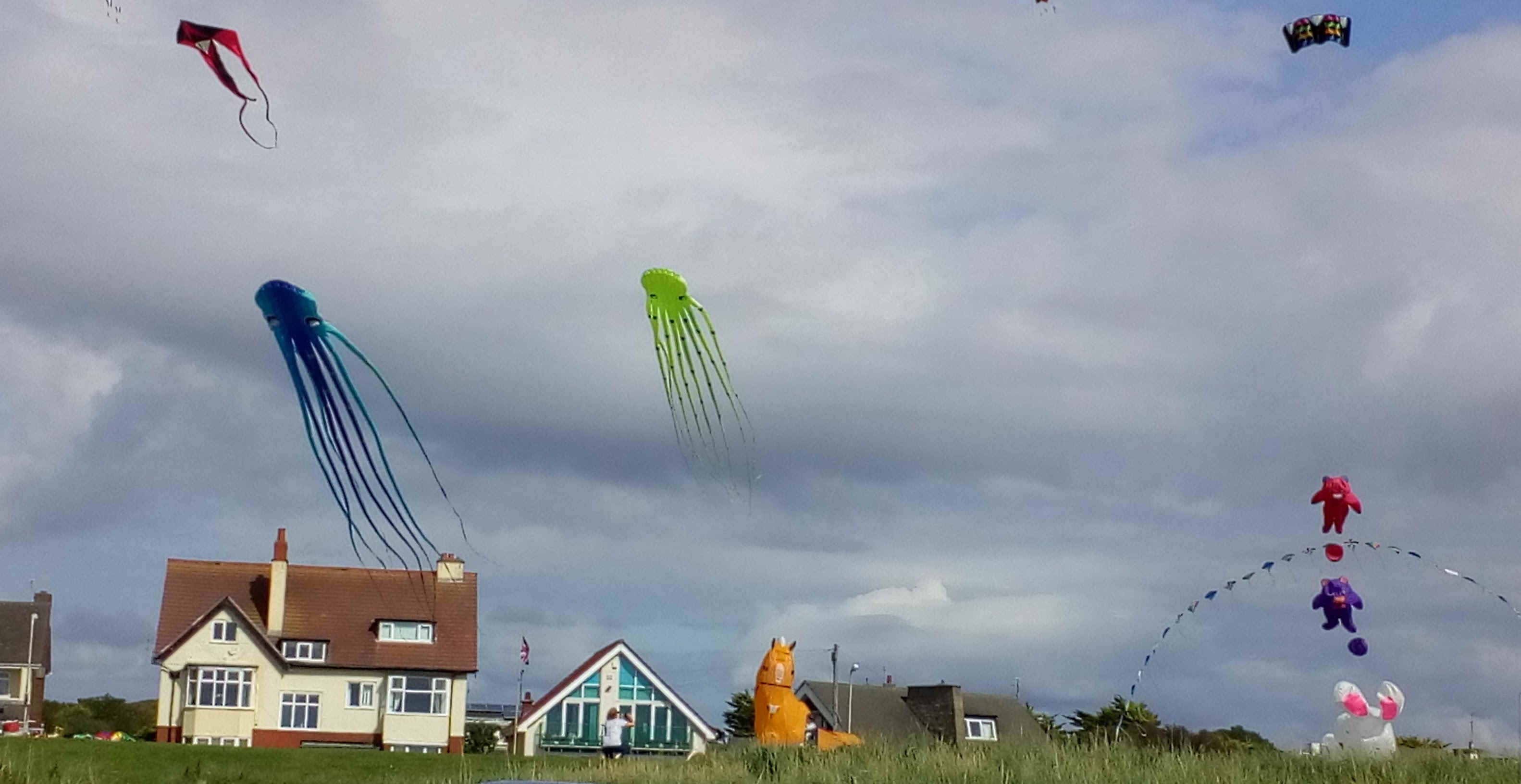 An aspirational image, flying kites